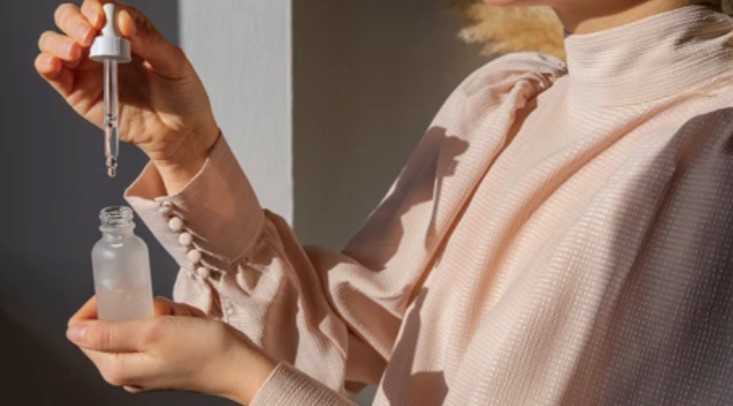 Should I be using retinol? This is a common question that I frequently get asked during my face-to-face and virtual skin consultations when assessing the skin and recommending result-driven skincare to my patients. My answer to this is always yes but I often find that my patients do not really know the importance and the value of incorporating retinol in their capsule skincare wardrobe?
 Misinformation and misconceptions have steered some of us away from incorporating retinol as part of our skincare routine.
I am passionate about retinol and it must be a staple in your skincare diet. I certainly advocate it for my own use and I advocate it for my clients, but how much do people know about retinol, and if there is any way that I could simplify the whole process of getting to know the useful tips and the benefits of retinol.
So, before we begin to really explore retinol, we need to know what retinol is.
So, what is retinol?
Well, retinol, is an ingredient that belongs to a family of retinoids and retinoids are derivatives of vitamin A. There are many of them some of which may be prescription only, whilst others are found in skincare.
Did you know that Retinol is actually, an alcohol?
Retinoids were developed in the early 1970s, they have become a firm favourite in the media as well as skin specialist clinics
When it comes to skincare what makes retinoids a must-have in our daily routine?  The simple answer is that they work.  They are backed by a great deal of research and scientific evidence. Therefore, they are known as the gold standard of skincare
They have numerous benefits. They are powerful antiaging ingredients, which means that they decrease fine lines and wrinkles whilst preventing the formation of new wrinkles. They are powerful depigmenting agents so they can reverse sun damage and they are having amazing antioxidant properties.
They also decrease oil production so they are amazing for acne-prone skin and prevent future acne breakouts.  What's more, they shrink pores.
However, they do cause initial side effects some of which are dry flaky skin, iteration and redness. However, these symptoms tend to happen at the initial part of the treatment but the skin will then be accustomed to it where full benefits are seen over time.
I usually inform the side effects at the point of the consultation with my clients in order to manage their expectations. However, I devise a routine for them so they can get the most out of their skincare.
Retinyl esters, retinol, retinaldehyde, adapalene, tretinoin, isotretinoin, and tazarotene are all different types of retinoids. Some are prescription-only and others are cosmeceutical or cosmetic. Retinyl esters, retinol, and retinaldehyde are available over the counter. Tretinoin (retinoic acid), isotretinoin (synthetic retinoic acid), and the newer retinoids, adapalene and tazarotene are prescription only
The most important thing to remember is that the skin can only utilize retinol in the form of retinoic acid.
Did you know that retinaldehyde is 11 times faster acting than retinol?
Retinol is initially converted to retinaldehyde and subsequently to retinoic acid.
Therefore, retinaldehyde requires fewer conversion steps to retinoic acid and which makes it more effective as an anti-ageing product.
Not all retinoids are irritating to the same degree.  The more potent the retinoid, the higher the likelihood that it will cause problems with skin irritation, such as burning, stinging, redness, and scaling.
The least irritating retinoid is the retinol and the retinaldehyde whilst the most irritating are products such as tretinoin. It is worth bearing in mind that sometimes tretinoin is needed to treat specific skin concerns.
Debunking the myth of retinoids
Retinoids used over time can thin the skin
This is not true, long term use of retinoids can actually thicken the skin by thickening the living parts of the skin which is the dermis and epidermis. They work by increasing collagen production, decrease collagen degradation, increase cellular turnover. They also increase the production of long-chain sugar molecules known as glycosaminoglycans (GAGS). These long-chain sugar molecules have the ability to retain water and therefore can be classed as our internal moisturises for our skin keeping our skin healthy, subtle, buoyant and glowing.  The most famous GAG is hyaluronic acid which we all have used in one form or another.
Therefore, the overall long-term benefits of retinoids are to thicken the skin which is why they are powerful antiaging. However, what they also do, is compact the stratum corneum which is the dead outermost layer of the skin that may get irritated, dry and flaky.
Another myth is that retinoids should be used when we see the visible signs of ageing.
This in fact is also not true, Ageing occurs during our 20s where collagen depletion begins and progresses. So, should we wait until we see the appearance of lines and wrinkles before we begin to use them? We will only end up playing catch up rather than prevention.  Start early to prevent the degradation of collagen and promote its formation.
How do I minimise retinoid the undesirable effects of retinol?
During the skincare in-depth consultation, I would thoroughly assess your skin concerns and skin type and understand your level of sensitivity.  If you are experiencing retinoids at an entry level, I may recommend that you start low and go slow. Therefore, instead of using it every day at the initial stages of application, I would recommend for you to perhaps use it twice a week then gradually increase in frequency giving the opportunity for your skin to acclimatise and minimise those side effects of over dryness and flakiness.
It is also worth applying a layer of hyaluronic acid moisturiser or serum to hydrate the skin. I personally love beta-glucan serum which I also hold is also a GAG as unlike hyaluronic acid it not only has the ability to retain water but is moisturises, has anti-inflammatory properties and penetrates deeper to influence the production of collagen.
Did you know that Beta-glucan is 20 times more moisturising than hyaluronic acid at the same concentration?
When should I start using retinol?
It is always recommended that you should use your retinoids at night as sunlight can degrade and deactivate them, in addition, cellular turnover occurs whilst we are sleeping and therefore this will synergise with the action of retinol to achieve cellular renewal.
Always wear sunscreen during the day regardless of the time of year. Check out my post on sun protection the fact regarding the importance of sunscreens.
Can I do hair removal whilst I am using retinoids?
It is not recommended for you to wax or have laser treatments as your skin may be sensitised.
Can I use chemical peels when I am using retinoids?
The use of chemical peels including alpha hydroxy acids is not recommended as your skin may already be sensitised and therefore subject to being severely irritated.
Can I use vitamin C skincare at the same time as my retinoids?
It is recommended that you leave at least 30 minutes between the use of L ascorbic acid (Vitamin C) skin preparation due to the difference in Ph of these ingredients which can conflict with each other and your skin. However, there are vitamin C derivatives such as acetyl tetra palmitate which is formulated as such to allow compatibility and concurrent use with retinoids.
The take-home message
Do not give up on retinol even if you experience initial discomfort and irritation. Manage your symptoms by managing the frequency of application and apply hydrating ingredients to prevent over-drying.  Therefore, be patient as this ingredient will pay your skin back in evidence.
As part of the Get Harley platform, I offer virtual consultations to really assess your skin in order to determine the most suitable retinoid for you as I truly believe that prevention is key to advocate your right to look and feel beautiful.
if you want to know more about retinoid and the other pillars of skincare including some of the treatments then listen to  my chat with Skinpharma Aesthetics on Spotify
For more information and to arrange a consultation get in touch for all your skin health needs